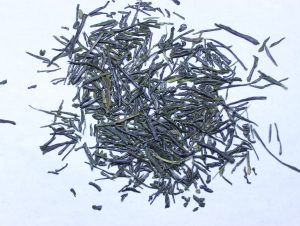 The new 2017 Rishouen house blend assembled by Naoki Kagata, our youngest tea master, is now available for sales!
Sencha Hinoka – Retail price: 60g/ 1000 yen
This special Sencha assembled from 3 different cultivars is the result of more than 10 try outs to obtain a blend revealing a strong personality with a little bit of spice.
This blend is called 'Hinoka', or 'Sun Fragrance', because it is composed of 'pure' Sencha leaves grown in full sunlight without any shading period before harvest. This production method is becoming rare as producers tend to produce 'Kabuse Sencha' instead of 'pure Sencha' to answer to the demand for mellow teas in Japan.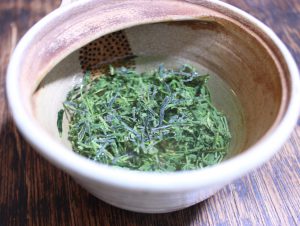 All three type of leaves composing this blend are 2017 spring Sencha grown in Wazuka in the Kyoto prefecture.
The main base for this blend is a Sencha of the Okuyutaka cultivar grown by Mr. Minato, who also grows our single field Kabuse Sencha Saemidori.
Added to this main base is some Sencha of the Houshun cultivar grown by Mr. Kita –- the producer who grew our delicious 2016 single field Uji Midori Kabusecha –, along with a little bit of Sencha of the Yabukita cultivar selected to add a deeper note with mild umami to the blend.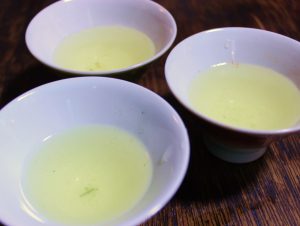 The result of this blend is a unique Sencha revealing a spicy, cinamon like fragrance and a pretty light yellow liquor revealing a mild, light flavor that builds and opens up in a long lasting lasting finish with tingling sensations spreading in the throat, palate and nose.
If you are interested in tasting this new special blend, don't hesitate to let us know via message on Facebook or via e-mail at info@rishouentea.com