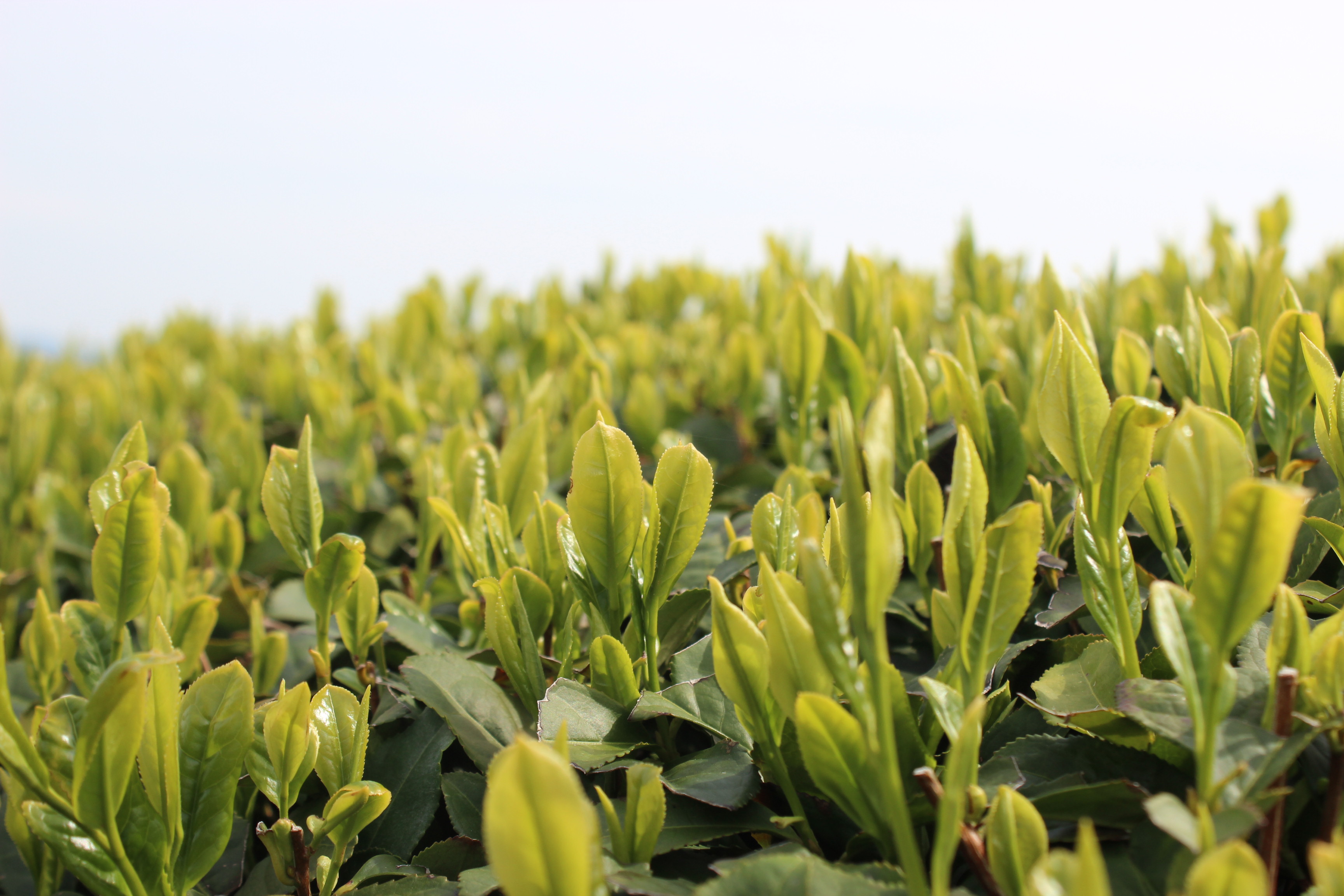 Fine Japanese Green Teas from Uji & Kagoshima
As a tea house rooted in Uji, the craddle of the Japanese tea culture, the vast majority of our teas are composed of high quality leaves sourced in the Uji region, either directly from Uji tea producers situated in the Kyoto prefecture, or at the Uji tea spring and second harvest auctions.
Rishouen House Blends – Uji Teas
Each year, our tea masters assemble a comprehensive range of flavorful teas revealing the culture of balance, elegance and appreciation of a rich Umami typical of high quality Uji teas, including delicate Gyokuro, Kabusecha and Sencha, exquisite ceremonial grade and mellow cooking Matcha, as well as gourmet daily teas such as Genmaicha or Houjicha. (click on the links above to find the teas on our website)
Direct Trade Specialty Teas From Uji
We also source specialty teas directly from excellent producers located in prestigious Uji tea growing locations such as Shirakawa, Kyotanabe, Wazuka, Dosembo and more. These teas contain leaves of only one cultivar, sourced from only one producer, grown in a single field. Each of our single filed tea has a unique character representing the rich and varied terroir of the Uji region. As these teas are not blended, they need to be delicious on their own, as they are, without adding any leaves from other harvests. As such, these teas do not reflect the blending and assembling know how of our tea masters. Instead, they represent fully the experience, dedication and expertise of the producers who grew them. (click on the link above to find the list of our single field teas from Uji.)
High Quality JAS Organic Teas
Finally, we also offer a varied range of high quality organic teas sourced in Uji and Kagoshima, described here on the JAS Organic teas page of our website, under the 'our tea' tab. (Click on the link above to see our list of organic teas).
Our loose leaf teas are mainly composed of tender young leaves harvested in spring during the first harvest of the year, with some coarser leaves and twigs matured just after the spring harvest being used for our entry level daily teas (ex: Bancha meant for Houjicha).
Rishouen Tea Co. caters both to individual and wholesale orders, and we look forward to telling you more about our teas, or send samples your way should you be interested in learning more.