Camembert from Normandie and Sparkling Green Tea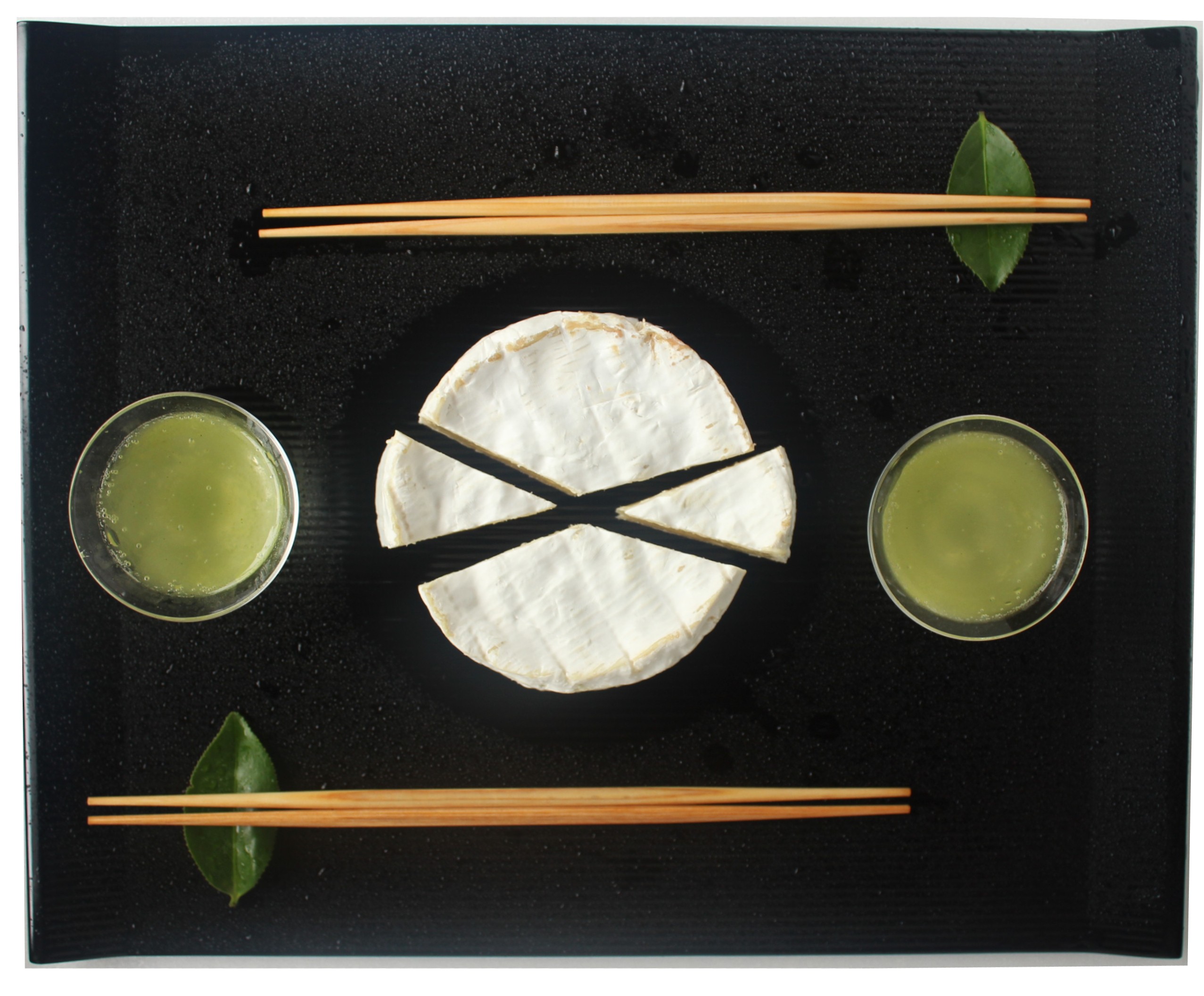 For the third degustation of our serie, we choose a marriage that shakes the buds!
The Sparkling Green Tea, or Utatamacha, is a creation of Kôji Kagata. The objective was to propose a good tea in countries where the water's quality, called hard, can't allow people to enjoy easily the umami of the green tea which is one of its most appreciated taste qualities. In infusing the tea at low temperature, only a few tannins are freed. Inversely, the amino acids, responsible of the umami flavor, can be released even at low temperature. The cold infusion allows a delicious tea.
As a camembert is associated with cider, we decided to only keep the bubbles in replacing it by the Sparkling Green Tea prepared with our Mizudashi Sencha (1500 yens/100 g). This tea is a blend, composed at 55% with organic Sencha.
The other idea, in creating the Sparkling Green Tea, was to get the westerners used to the pleasures of green tea. In Japan, it's very rare to drink sparkling water, but in France for example, we can find it on many tables during meal time, isn't it? The association between green tea and sparkling water came naturally!
The sticky aspect of the camembert is dissolved by the astringency of the tea but in a very pleasant and discreet way thanks to the umami and the perfume bring by the strong drying of the tea (hika). The sparkling tea doesn't sweep instantaneously the at taste of the camembert, in contrary, the tannins and the polyphenols act gently on the cheese's fats. This way, we can continue to appreciate the two flavors in the same time, without one taking out the other.
The chosen tea was really tannic so it can support and increase the camembert's full-bodied flavor of animal origin. So we recommend you to choose a tea that doesn't lose against the camembert, with a very deep taste which envelops the bottom of the throat, like our Mizudashi Sencha or a Fukamushi Tea (proceed with a long drying).
From my own point of view, this association pleased me because it lets the mouth fresh thanks to the sparkling green tea!