The Meetings of Okinawa 2013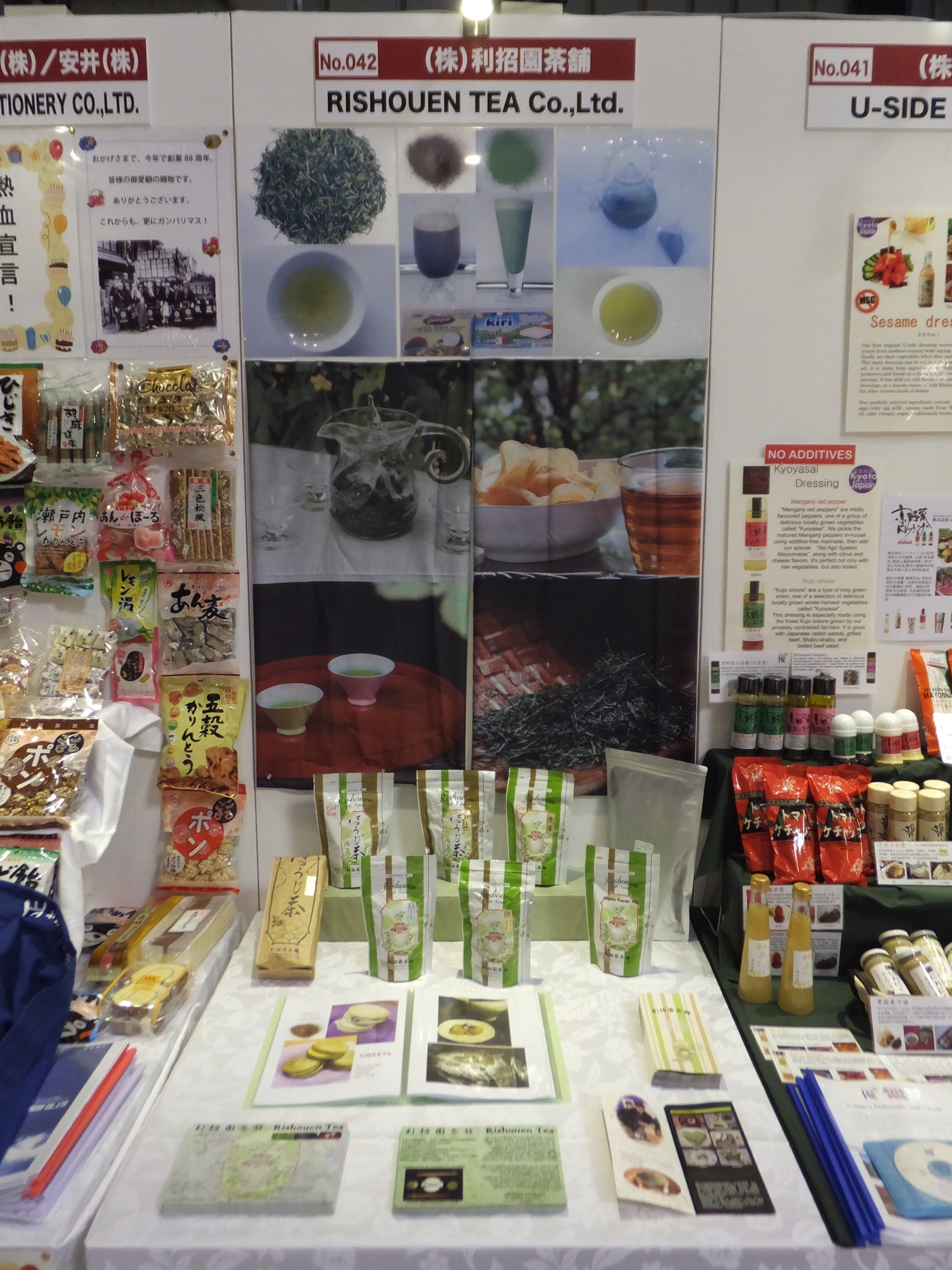 In last november 14th and 15th we went to Okinawa !
We met clients who came from all other Asia, primarily Hong Kong and Singapore, and also some Europeans.
The Gala evening, the eve of meetings, was a buffet dinner prepared with all the ingredients given by the participants, Rishouen included.
We proposed our Houjicha Powder and the Matcha Sosori. Following our suggestion, the pastry chef Mr. Uehara baked very delicious macarons which get a great success!
During the discussions with the buyers, we let them taste the Houjicha Latte, coconuts flavor, made with milk, sugar, Houjicha Powder and coconut milk powder. They were all pleased immediately!
For more pictures, you can come to our Facebook page :
https://www.facebook.com/media/set/?set=a.228936380600963.1073741834.110933892401213&type=1