With the efforts of Rishouentea: presentation of tea as an ingredient to bake sweets.
1- Matcha Keiki (Matcha Powder): Cheesecake with Matcha
It's a tea powder made of leaves only taken from the first harvest and brake with a millstone. An authentic Matcha. A beautiful green and a well-balanced Shibumi (astringency) are its characteristics. Moreover, this Matcha is produced with leavers cultivated without pesticides and respects the European exportation's norms. The Matcha powder mixed with salt allows a larger use like in the confection of pudding or chiffon cake.
Price without taxes for 100g: 1000 Yens.
However, I don't recommend it to infuse Matcha.
2- Houjicha Powder: Houjicha Ice Cream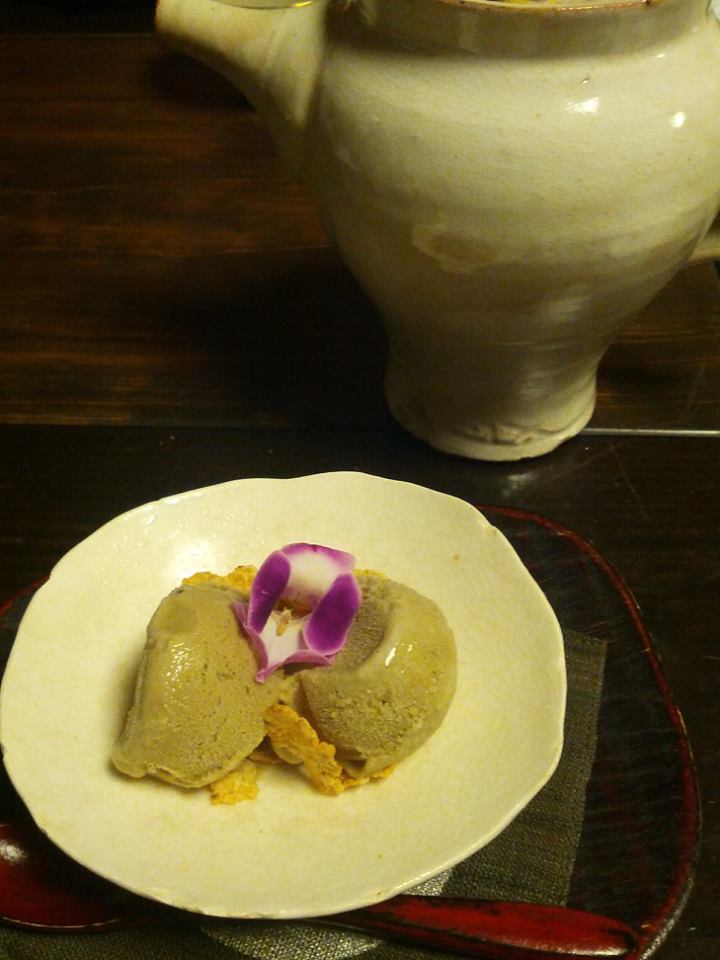 We prepare Houjicha Powder, destined to desserts' recipes, and profits recently of a good popularity. This powder, using the same Houjicha provided to the best Japanese restaurants, is obtained with the last methods of grinding and is perfect for baking sweets. Rishouentea realized at a superior level what she is attaching importance to: "A clear and distinct flavor (without after-tastes), dense and deep, and the perfume." The Houjicha Powder has affinities with milky desserts and white chocolate. Crème Brûlée, Houji Chocolate, Pudding, Ice Creams… The list has no end!
It exists in two products, with or without pesticides use, the price without taxes for both is 800\ for 100g. Do not hesitate to contact us at the following address to take orders!